Dia De Los Veggies
November 2, 2018 @ 6:00 pm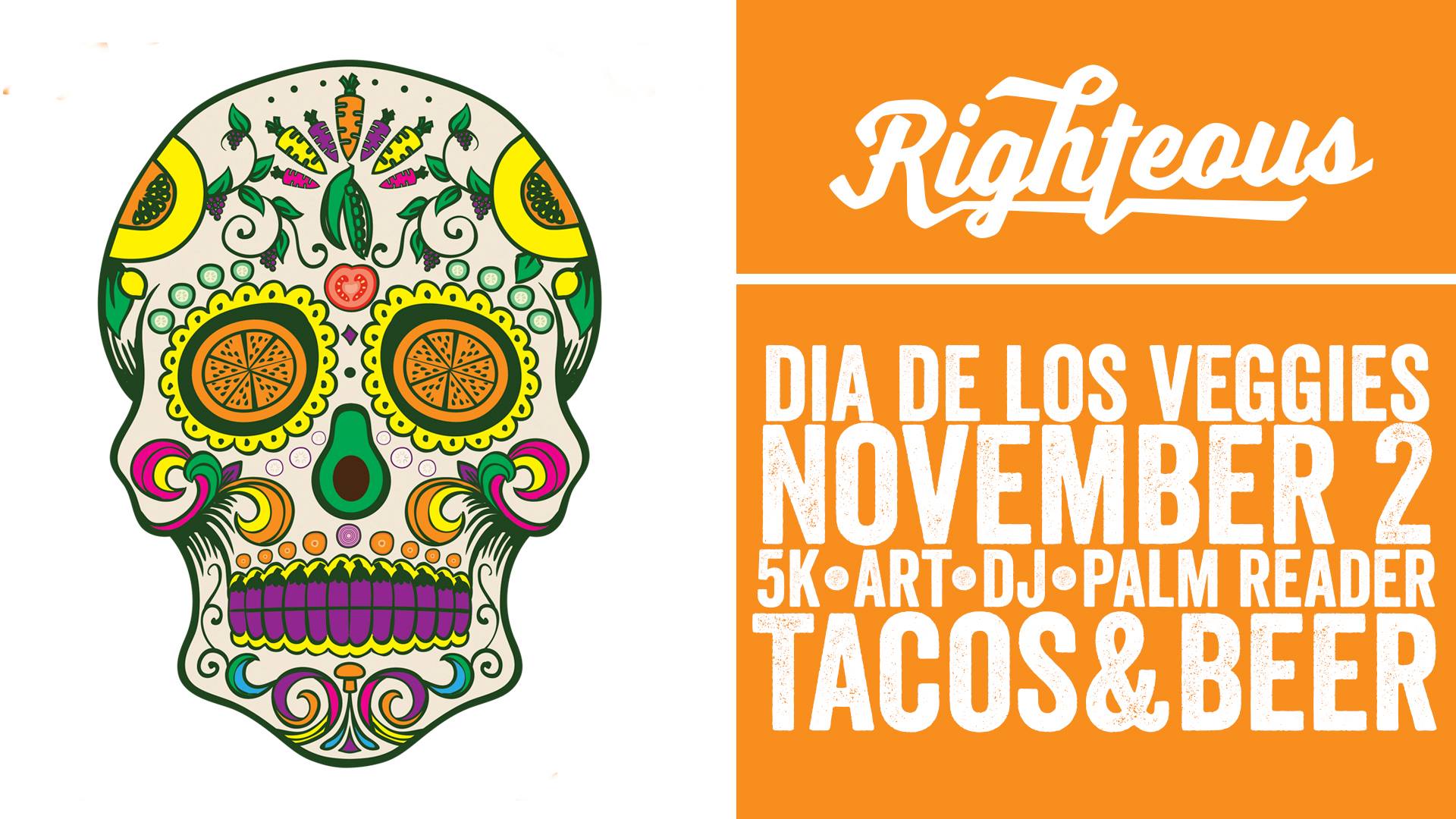 On November 2nd from 6:30-9pm, Join Righteous for Dia de los Veggies – our rendition of the Day of the Dead. Rather than a celebration of the dead, it's a time to celebrate food for the living. Grab a ticket, a tipple, and a taco for $15.
Register Here
The night's festivities will include works from local artist, Adam Werner, live music and a 5k led by Social Running.
Did you say 5k? If you are feeling ambitious and extra alive join Social Running and the Righteous crew on a fun run around Greenwood Cemetery and back before winding it up at Righteous. The run will start at 6:00 pm sharp.
Related Events